Here is a picture of Denise and I taken this past February right after a snow storm.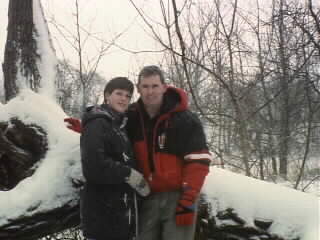 ---
This is the airplane that I fly...Isn't it a beauty? It is a Cessna 172. This is the plane that I used to propose to Denise. By the way, she said "Yes" and our wedding date is set for July of 1998.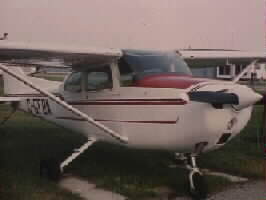 ---
This is our wedding picture from July 4, 1998.